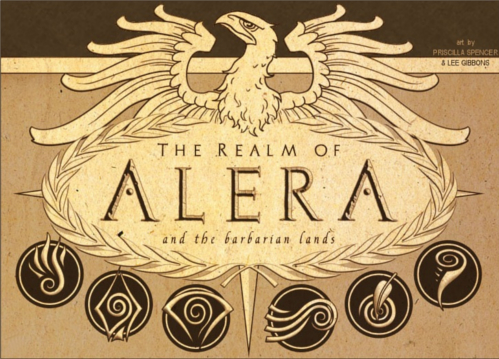 Greetings!
Welcome to the Realm of Alera, traveler. Written by the #1 New York Times bestselling author Jim Butcher, the Codex Alera follows the adventures—and misadventures!—of a young man, Tavi of Calderon. In a land where everyone has access to great powers called furies, being the only one without a fury to his name can be tricky, but Tavi proves time and again that it is not all about your furies.
So sit back, relax, and make sure you have your pants!
Pages of Interest!
A Work in Progress
The goal for this is to become a comprehensive guide to the fantastic world of Alera. However, it is a project of such a large scope that it will be a while in the making—written out as a whole, it will probably be 60,000+ words. So no small feat. I just ask that you bear with me while I update it. Thanks!
Latest activity
Ad blocker interference detected!
Wikia is a free-to-use site that makes money from advertising. We have a modified experience for viewers using ad blockers

Wikia is not accessible if you've made further modifications. Remove the custom ad blocker rule(s) and the page will load as expected.